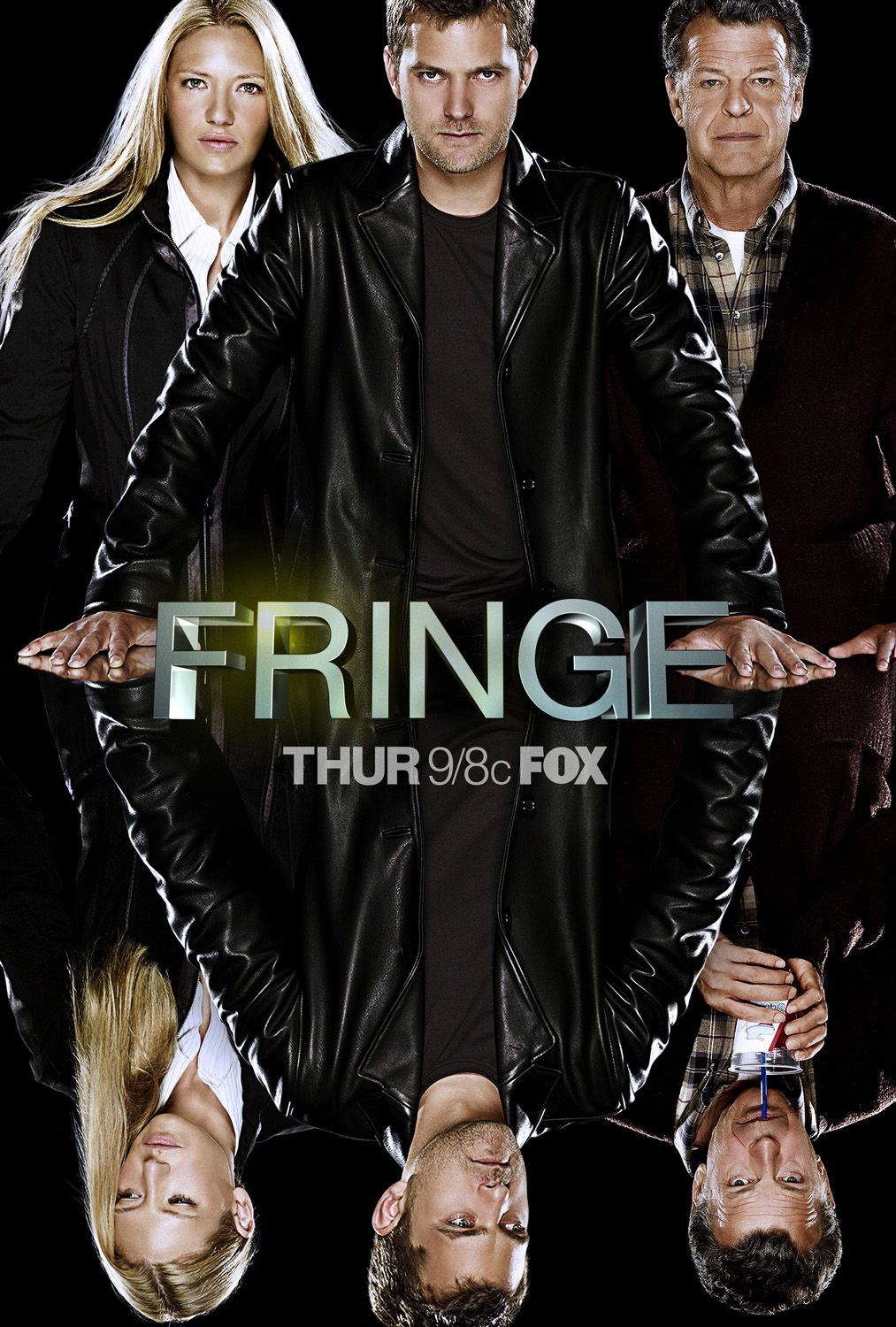 Fringe, from the creator of Lost, is a show that's been on for a while, but I am just seeing it for the first time, but I am
astounded
by its
awesomeness
, so I thought it
necessary
to write a review.
The Plot:
The show follows Olivia Dunham, an FBI Agent, and Peter Bishop, a genius whose had some trouble with the law, and his insane, genius father, Walter.
One of Olivia's cases introduces her to the little-spoken-of "Fringe Devision" of the FBI. The devision deals with a series of unexplainable events called "The Pattern." The events of the Pattern all have to do with "Finge Science," a group of science that seems more like science fiction that science (teleportaition, dying of old age a day after being born, dark matter, and other SciFi-y things.)
Walter Bishop is a genius who has spent his last couple of decades in an insane asylum. He manages to get out with the help of Olivia and his son, Peter, who need his genius help to help solve cases relating to The Pattern.
They quickly find out that many of Walter's experiments at Harvard and during his time working for the government mirror some of the events of the Pattern. They also run into a mysterious group of people called "The Observers," people with no hair of any kind on their face (eyebrows etc.) who always seem to be at events relating to the Pattern, and in pictures and paintings from centuries ago.
The show follows the team as they try to figure out what is causing the Pattern, and who the Observers are.
How Awesome It Is:
Very.
Why It's Awesome:
The show is filled with action, mystery, and just the right amount of science fiction. Also, the characters are amazing. Walter is a hilarious genius who keeps a cow in his lab, just for the fresh milk. If you like cop shows, mystery, comedy, action, SciFi, or about anything else, you will love this show.
You can watch the trailer below. Below that, you can buy the first season on DVD or Bluray. You can also stream the Pilot (First) episode for free.